The Law Society of Manitoba, University of Manitoba Faculty of Law and the Manitoba Bar Association are indebted to this fantastic and hardworking Organizing Committee.
Our thanks to you for all of the time and energy you have so generously given to the 2019 Pitblado Lectures!
Justice Jennifer Pfuetzner
Justice Jennifer Pfuetzner
Manitoba Court of Appeal
Appointed to the Court of Queen's Bench of Manitoba General Division on October 9, 2014 and to the Court of Appeal of Manitoba on June 19, 2015.
Prior to her appointment to the bench, Justice Pfuetzner was a partner in Taylor McCaffrey LLP, practicing primarily in the areas of estate planning, wills, trusts, estate administration, estate litigation, and personal tax planning.
Prior to moving to Winnipeg in 2008, Justice Pfuetzner practiced law in Toronto with Dickson MacGregor Appell LLP, a boutique estate and family law firm.  Previously, Justice Pfuetzner was a partner in the Bay Street firm Davies Ward Phillips & Vineberg.
Justice Pfuetzner has been the editor for the Law Society of Manitoba's CPLED Wills & Estates resource material on Will Drafting.  She taught the trust law course at Osgoode Hall Law School in Toronto and was the Editor of O'Brien's Encyclopedia of Forms, Division V – Estates and Trusts, Chapters 36 and 37.
Justice Pfuetzner and her husband Paul live in Winnipeg with their two children and two dogs.
K. Eleanor Wiebe, Q.C.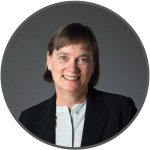 K. Eleanor Wiebe, Q.C.
Fillmore Riley LLP
Eleanor was called to the Manitoba Bar in 1983 and appointed Queen's Counsel in 1998.  She is a retired partner with Fillmore Riley LLP, having retired from active practice on June 30, 2016, other than for the purposes of transition of her files.  For 34 years, Eleanor worked primarily in the areas of commercial law and wills and estates.
In her "retirement", Eleanor continues to teach the "Wills and Succession" course as a sessional lecturer at Robson Hall (she is currently in her 12th year); she co-chairs the Wills and Estates Practice Group at Fillmore; she presents at continuing legal education programs for practicing lawyers; she mentors young lawyers; she remains involved on a number of local and national technical committees dealing with wills, estate and trust matters; she continues to write and publish (usually the Manitoba perspective) when the topic interests her.  Eleanor is also a regular volunteer at and passionate supporter of the Legal Help Centre.
In January 2018, she was the recipient of the Distinguished Service Award from the Manitoba Bar Association.
Professor Michelle Gallant
Professor Michelle Gallant
University of Manitoba, Faculty of Law
Michelle is a professor in the Faculty of Law, University of Manitoba and a Member of the Manitoba Law Reform Commission.  She teaches in the areas of philanthropy and law, taxation, the international and domestic governance of tainted finance, and property law.  Her research interests include the regulation of charities, money laundering and international financial governance, and taxation.  Recent research related work includes a chapter (forthcoming 2020) in a leading Canadian textbook on Canadian income tax, a paper on the modernization of charities law (2020) and a presentation on privacy and crime at the 2019 Cambridge International Symposium on Economic Crime.
Tana Christianson
Tana Christianson
Law Society of Manitoba
Tana is Director of Insurance at the Law Society of Manitoba's Professional Liability Claims Fund and has been managing insurance claims against lawyers in Manitoba since 1993, including an increasing number of wills and estate claims. Although she graduated from Robson Hall in a previous century, she still has capacity and in any event did a complete estate plan many years ago.
Ian Scarth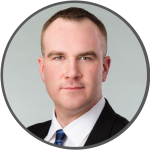 Ian Scarth
MLT Aikins LLP
Ian was called to the Manitoba Bar in 2011. He practises in civil and estate litigation, class actions and wills and estates. He has appeared in various levels of court in Manitoba and Alberta including the Provincial Courts, the Courts of Queen's Bench and Courts of Appeal. Ian has also appeared before various administrative tribunals in Manitoba.