The Honourable Justice John Laskin
Bio
John Laskin graduated from University of Toronto Law School in 1969. He practiced civil and public law litigation from 1971-1994. He was appointed to the Ontario Court of Appeal in 1994 and retired in 2018.
Following his appointment to the Court of Appeal, Justice Laskin organized and taught in many programs on decision writing and advocacy, both in Canada and abroad. For many years he was co-chair of the annual CIAJ Judgment Writing Seminar, and then of the NJI-CIAJ advanced judgment writing seminar, called Mastering the Skill of Judgment Writing. He contributed frequently to the NJI's oral judgments program. And he has taught decision writing to many individual courts and tribunals in Canada. He has also spoken on advocacy at numerous programs, including OCAT's Annual Written Advocacy seminar. Abroad, he has taught judgment writing, advocacy, and judicial education in Hong Kong, China, Albania, The Hague, Tanzania, Spain, Scotland, New Mexico, Barbados, Jamaica, and Ukraine.
Articles: A View from the Other Side: What I Would Have Done Differently If I Knew Then What I Know Now (1998); Forget The Windup and Make the Pitch: Some Suggestions for Writing More Persuasive Factums (1999); What Persuades (or What's Going on Inside the Judge's Mind) (2004); How to Write a Persuasive Factum: A Judge's View (2004); Why Are You Telling Me All This? (2008); The Right Stuff: Marvin Catzman and Legal Writing (2008); Teaching Judgment Writing in Canada (2011); Memories of Marc Rosenberg (2016), Persuasive Sentences (2020).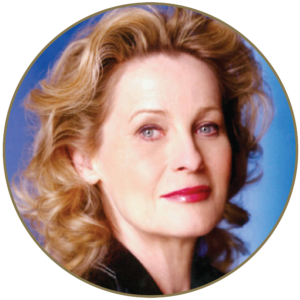 Bio
I have been an actress (working in and outside Canada) for over 45 years.  During these troubled times, as the pandemic asks us all to pivot and consider new ways to do what we love, I continue to count my blessings.
I have had a wonderful and successful career in the arts. Last year before all the film and TV sets shut down I was part of a sweet Christmas film for Hallmark, appeared in the second season in The Jann Show (Jann Arden's lovely comedy series) and played with Chuck Shamata on the American TV series, The Good Witch. For Netflix I was part of an American/German co production called The Silence. In it I worked opposite Stanley Tucci, Miranda Otto and Kiernan Shipka. My career as an actress remains a joy and a gift. I look forward to being back on the set and the stage soon.
My work as an actress has led me (quite naturally it seems) to coaching a wide range of people from kids with disabilities to corporate executives. Working with the judiciary for the past 15 years  brought added challenges  – as well as many rewards – to my rich and complicated work life.
Although acting remains my passion, I now also work as a registered psychodynamic psycotherapist.  Both worlds ask the same question: why do people do what they do when the result is so often against their best interests? I imagine you find yourselves asking that question as well in the work that  you do.
I have been a resource for the National Judicial Institute in the area of communication for many years and have been a part of The New Judges' Training Programs with both the Federal and the Provincial programs during that time.
I also worked with Jeffery Wilson to develop a program aimed at young people called 'Youth and the Law'. Many judges were a vital component of the program and I thank them for their time and assistance.
Bio
David Tait is Professor of Justice Research at Western Sydney University.  He received his PhD from London School of Economics in social science and administration, and began his career in the New Zealand Public Service.  He coordinates the Court of the Future Network, which undertakes research, runs conferences and organises court tours in Europe, Australia and North America, together with the French Judicial Research Institute. He has led six experimental studies about court technologies and spaces, examining interactive visual evidence, remote witnesses, iPads for jurors, the prejudicial effect of the dock, distributed courtrooms (remote participants appearing in 'correct' positions with localised sound) and virtual courts.  He is writing a book on courtroom design with Diane Jones, a leading Sydney architect. He is currently part of a project (organised through the University of Montreal) researching how justice is being transformed by technology.
Bio
Neal Feigenson is Professor of Law at Quinnipiac University School of Law, where he teaches torts, evidence, visual persuasion in the law, and civil procedure.  He received his JD degree from Harvard University and has taught at the University of Chicago, New York University, and Cornell University law schools.  He researches and writes about the uses of visual media and multimedia in legal proceedings and the cognitive and social psychology of legal judgment, including the effects of emotion on legal decision-making.  His most recent books are Law on Display: The Digital Transformation of Legal Persuasion and Judgment (with Christina Spiesel) (New York University Press) and Experiencing Other Minds in the Courtroom (University of Chicago Press).
The Honourable Chief Justice Richard Chartier
Bio
Chief Justice Chartier was born in Saint-Boniface, Manitoba.  He has been a judge for over 27 years.  He was called to the bar in 1983.  Appointed to the Provincial Court of Manitoba in 1993 and to the Manitoba Court of Appeal in 2006.  In March 2013, he was appointed Chief Justice of Manitoba.  Prior to that, he had been a partner in the Winnipeg law firm of Aikins MacAulay and Thorvaldson. He has presided over numerous commissions. In 1998, he reviewed Manitoba's French-language services.  His report Above All, Common Sense was tabled in the legislative assembly and has since been fully implemented. In 2005, he was a member of a team that received the Gold Medal for Innovative Management from the Canadian Institute of Public Administrators for the "Domestic Violence Front-End Project". In 2006, that project was recognized in New York with the United Nations Public Service Award. In 2012, he was appointed Chair of the Federal Electoral Boundaries Commission of Manitoba.  In 2014 and 2016 he chaired public inquiry committees reviewing the conduct of judges in Quebec and Ontario.  In 2018, he chaired the Manitoba Electoral Division Boundaries Commission.  He is presently the National Chair of the Judicial Education Committee of the Canadian Judicial Council and a member of the Board of Governors of the National Judicial Institute.  As Chief Justice of Manitoba, he chairs the Queen's Counsel Advisory Council of Manitoba as well as the Advisory Council of the Order of Manitoba.  He is also a strong believer in community service: prior to his appointment to the Court of Appeal, he was Chair of the Board of Directors at the St. Boniface Health Access Centre, the Taché Centre, the Foyer Valade and was Vice-Chair of St-Boniface General Hospital.
The Honourable Chief Justice Glenn Joyal
Bio
Chief Justice Joyal has been a judge since November 1998.  Prior to his appointment as Chief Justice of the Court of Queen's Bench of Manitoba in January 2011, Chief Justice Joyal also served as an Associate Chief Justice of that Court and as a judge of the Manitoba Court of Appeal and Manitoba Provincial Court.
His work in public and private practice was in the area of criminal, constitutional and civil litigation.  Chief Justice Joyal pursued his undergraduate and graduate studies at Simon Fraser University, McGill University, University of Paris at the Sorbonne, the University of Manitoba, and Oxford University.  He also had extended study sojourns at the Scuola Dante Alighieri in Florence and the Istituto Michelangelo in Venice, where he studied both Italian and Italian civilization.
Since 2009, Chief Justice Joyal has served on the Canadian Judicial Council (CJC) along with Canada's other federally-appointed Chief Justices and Associate Chief Justices.  He was recently appointed by Chief Justice Richard Wagner to serve in the position of Vice Chair of the CJC.  Following an earlier appointment by former Chief Justice Beverley McLachlin, he serves on the Judicial Conduct Committee.  He has also served or continues to serve on the Public Information and Administration of Justice Committees, the Committee on Efficient Access to Justice in Superior Courts and he chairs the CJC's Superior Courts Trial Forum (a committee of Chief Justices of all of Canada's trial courts).
Along with the performance of his responsibilities as a Chief Justice, he continues to sit regularly on significant criminal, civil, administrative and constitutional matters in both English and French.  He has implemented and continues to oversee a number of important initiatives and foundational reforms in the areas of court modernization and access to justice, particularly as it relates to case flow and scheduling in Criminal, Civil, Child Protection and Family proceedings.
The Honourable Chief Judge Margaret Wiebe
Bio
Judge Wiebe received her Bachelor of Arts in 1987 and her Bachelor of Laws in 1990, both from the University of Manitoba. She was called to the bar of Manitoba in 1991.  In 2010 Judge Wiebe received her Master in Business Administration from Royal Roads University in Victoria, British Columbia.
Judge Wiebe articled at Thompson Dorfman Sweatman (TDS) in 1990 and continued to practice at TDS until 2002, with the exception of a period in 1987-1989 when she practiced in Brandon, Manitoba at Burgess Law Firm.
In April 2002, Judge Wiebe became Senior Legal Counsel with the Canadian Wheat Board CWB and in 2010 became the Director of Strategic Planning & Corporate Policy.
On December 12, 2012, Judge Wiebe was appointed to the Provincial Court of Manitoba and on July 10, 2016, she became the Chief Judge of the Provincial Court of Manitoba.
The Honourable Associate Chief Justice Shane Perlmutter
Bio
Justice Perlmutter was appointed to the Manitoba Court of Queen's Bench General Division in February 2011, and in March 2013, was appointed Associate Chief Justice.  Prior to his judicial appointment, he practised with Thompson Dorfman Sweatman LLP.  His main areas of practice were civil litigation and administrative law.
Since his appointment, Justice Perlmutter has chaired the Court's Committee on amendments to the Rules governing expedited actions and chairs the Court's Civil Practice Committee.  Justice Perlmutter chaired the Queen's Bench Rules Review Committee, whose work led to the substantial revisions to the Manitoba Court of Queen's Bench Rules.  Justice Perlmutter has presented at a number of legal-based conferences on the subjects of criminal law and civil litigation, and co-chaired the 2014 Isaac Pitblado Lectures, "Accessing Justice:  Beyond Barriers".
Manitoba Academics and Lawyers
The Honourable Richard Scott, O.M. Q.C.
Bio
The Honourable Richard Scott graduated from the University of Manitoba and was called to the Manitoba Bar in May 1963.
During his time as a practising lawyer, he held many positions within the legal community and participated in the governance of the legal profession as a bencher of the Law Society of Manitoba from 1980 through 1984 and then as president for 1983 – 1984.
He was appointed a judge of the Manitoba Court of Queen's Bench in June 1985, and a few months later was appointed Associate Chief Justice.
In July 1990 he was appointed Chief Justice of Manitoba (Court of Appeal). He was chairperson of the Judicial Independence Committee of the Canadian Judicial Council from 1990 to 1998 and chairperson of the Special Working Committee on the preparation of Ethical Principles for Judges from March 1995 to December 1999. From September 2000 to October 2012, he held the position of first vice-chairperson of the Canadian Judicial Council, and from September 2000 until January 1, 2013 was chairperson of the Judicial Conduct Committee of the Canadian Judicial Council.
The Honourable Richard Scott retired as Chief Justice of Manitoba on March 1, 2013, a few weeks short of his 75th birthday.
He has been an active volunteer within the legal profession and the community. In June 2014 he became the first Independent Chair of the Law Society's Discipline Committee, a position that he still holds. In the fall of 2014 he became a director of Harvest Manitoba as well as the Legal Help Centre. He has also volunteered his time with the Public Interest Law Centre and he was a director of the Winnipeg Foundation for fourteen years, serving as chairperson for five.
In February 2015 he joined the firm of Hill Sokolski Walsh Olson LLP as Counsel.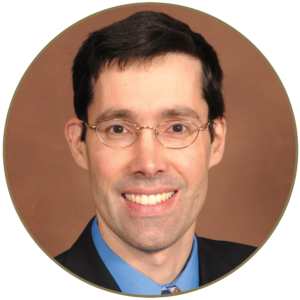 Bio
Gerald Heckman is associate professor at the Faculty of Law of the University of Manitoba (Robson Hall) where he teaches administrative law, constitutional law, advanced public law and language rights. After receiving his LL.B. from the University of Toronto, he clerked for the Federal Court of Canada, obtained an LL.M. in administrative law from Queen's University, Kingston and practiced labour, employment and human rights law.  He earned his PhD at Osgoode Hall Law School at York University. His research interests focus on public law, including migration law and the role of international human rights norms in Canadian administrative and constitutional law. He is co-editor, with Professors David J. Mullan, Gus Van Harten and Janna Promislow of Administrative Law – Cases, Text and Materials. He is the recipient of several faculty and university teaching awards.
Gerald Heckman est professeur à la Faculté de droit de l'Université du Manitoba (Robson Hall) où il enseigne le droit administratif, le droit constitutionnel, le droit public avancé et les droits linguistiques.  Diplômé en droit de l'Université de Toronto, il a complété son stage d'auxiliaire juridique à la Cour Fédérale, a obtenu une maîtrise en droit administratif à Queen's University, Kingston et a pratiqué le droit du travail, de l'emploi et des droits de la personne.  Il a obtenu son doctorat à Osgoode Hall Law School à l'Université York.  Ses domaines de recherche se concentrent sur le droit public et comprennent le droit des migrations et le rôle des normes internationales en droit administratif et constitutionnel Canadien.  Il est coéditeur, avec les Professeurs David J. Mullan, Gus Van Harten et Janna Promislow, de Administrative Law – Cases, Text, and Materials. Il est récipiendaire de plusieurs prix d'excellence en enseignement de sa faculté et son université.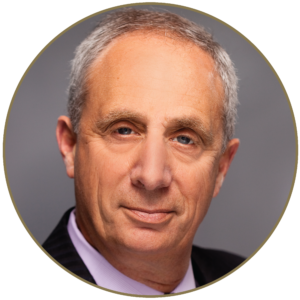 Bio
Robert practices in Winnipeg at the firm of Tapper Cuddy. He graduated as the Gold Medalist in 1973, and was admitted to the Bar of Manitoba in 1974 and of Ontario in 1981 He was appointed Queen's Counsel in 1991. His practice is restricted to civil litigation and in 2006 through 2020 has been mentioned in "Best Lawyers in Canada" in the categories of personal injury and medical malpractice, and media/defamation litigation. He is also named by Lexpert as a leading practitioner in defamation litigation.
Robert was named Lawyer of the Year by Best Lawyers in Canada for personal injury work in Manitoba for 2011, and again in 2018.
He was admitted as a Fellow to the Litigation Counsel of America in 2015.
He was admitted in 2017 as a Fellow of the American College of Trial Lawyers.
He has extensive experience in all levels of Court including trial courts in Manitoba, Ontario and Alberta, Courts of Appeal in Manitoba and Ontario, the Federal Court, and Supreme Court of Canada. He also has acted as a special prosecutor for the Province of Manitoba in criminal cases involving police officers.
He has conducted medical malpractice cases for plaintiffs in three provinces, and successfully completed cases in the millions of dollars; considered an expert in the field and spoken at conferences in Manitoba, Alberta, Ontario, and Mexico. He is responsible for changes to medical standards of care per the SOGC (Society of Obstetricians and Gynecologists in Canada) and ER medicine.
He has conducted many "political" defamation cases, including one for the then sitting Premier of Manitoba and for a sitting Provincial cabinet minister. He has successfully acted for an NDP cabinet minister in an action for defamation, two Federal Cabinet Ministers in each of the Liberal and Conservative governments, and in 2015 argued the challenge by the now Premier of Manitoba against the increase in provincial sales tax, a case which undoubtedly played a large role in overthrowing the NDP in the last provincial election.
In June 2015, Robert attended Harvard Law School for the Executive Education Mediation program, receiving a certificate for same.
Faculty member at Law Society Continuing Legal Education program, Hecla Island Advocacy Program for young lawyers: 1988, 1989, 1990, 1992, 1997;
Formerly Head Official and Senior Professional Boxing Judge, Manitoba Boxing Commission; appointed 2010 through 2014 to the Manitoba Boxing Commission as Board Member; Judge, World Boxing Council, North American Boxing Federation; ABC certified. Robert has officiated as a judge on many world title fights in several countries.
Bio
Blair Graham is an arbitrator, mediator and lawyer with Thompson Dorfman Sweatman LLP. His practice for many years was focused on general civil litigation. However, in recent years he has served extensively as a labour arbitrator and as an arbitrator and mediator in commercial and other types of disputes. Blair continues to do some civil litigation and has a significant administrative law component to his practice, acting for several professional colleges in relation to professional conduct investigations and proceedings.
Blair's ADR practice commenced in 1997 on a small scale when he began to be selected periodically as an arbitrator in labour matters, primarily grievance arbitrations.
Blair has been a Vice-Chair of the Manitoba Labour Board from 2006 to the present.
Over several years, Blair's ADR practice grew in both the labour and commercial fields to include grievance and interest arbitration matters in labour law and to include mediation of various types of grievances.
In addition, Blair became actively involved as an arbitrator and mediator in various types of civil disputes (negligence, product liability and estate claims) and commercial disputes (shareholder disputes in closely held corporations and various types of breach of contract actions, including commercial lease disputes, commercial real estate Development Agreements and disputes over various types of restrictive covenants).
Blair received his Bachelor of Arts in 1974 and his Bachelor of Laws in 1977, both from the University of Manitoba. He was called to the bar of Manitoba in 1978. He was appointed Queen's Counsel in 1992.
Blair has been a fellow of the American College of Trial Lawyers since 2004. He was selected on several occasions by his peers to be included in the Best Lawyers in Canada in the area of Alternative Dispute Resolution. Blair has recently been inducted into The Canadian Academy of Distinguished Neutrals.
Bio
Irene was called to the Bar in 1980 and held a number of senior executive positions in government including:
Public Trustee of Manitoba
Assistant Deputy Minister of Justice, Courts Division
Ombudsman for the Province of Manitoba
Director, Justice Innovation
Assistant Deputy Attorney General, Civil Law Division
Irene was president of the Law Society of Manitoba in 2010-2011, and was a Bencher from 2004 to 2012. She is currently on the LSM discipline panel and is the Manitoba member at large on the Canadian Centre for Professional Legal Education.
Irene is a member of the Public Utilities Board, Chair of the Advisory Committee of Legal Aid Manitoba and member of the Council of Registered Nurses of Manitoba. She has served on a variety of charitable and voluntary organizations in Winnipeg.
Bio
Called to the Bar in 1981, he began his career at Walsh Micay and Company until he founded Gindin Wolson Simmonds Roitenberg, as it is now known, in 1995. He has successfully represented clients from Vancouver to Toronto. He has appeared at provincial, appellate, federal and Supreme Court levels as well as before many administrative tribunals.  Saul has received the Criminal Defence Lawyers Association Award of Merit for Excellence in the practice of Criminal Law, The Islamic Social Services Association Ihsan Award, and the Richard  J. Scott Award. He regularly presents at the Law Society of Manitoba, The Crown – Defence Lawyers Conference and at Robson Hall. He is a member of the International Society of Barristers and the American College of Trial Lawyers.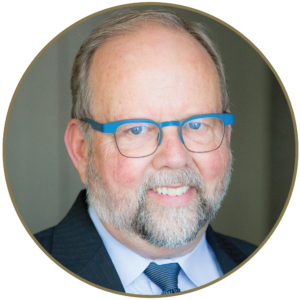 Bio
Bill Gange is a graduate of the Faculty of Law at Robson Hall, class of 1979.   Most of his classmates have retired.  He articled and worked for two years at Aikins MacAulay & Thorvaldson in the litigation department.   In 1982, he was fortunate enough to be hired by A. Kerr Twaddle.  He worked with Mr. Twaddle on numerous cases including attending the Supreme Court of Canada for the Manitoba Language Rights case in 1984.   Years later, when Justice Twaddle retired from the Manitoba Court of Appeal, he joined Bill as counsel to his firm, a fitting completion of the circle of life.
Upon the appointment of Justice Twaddle to the Manitoba Court of Appeal in 1985, Bill, Kris Dangerfield and Art Stacey joined Scarth Dooley Olson.   Bill worked with Bill Olson on numerous files.  The mentorship provided by Kerr Twaddle and Bill Olson on the law, work and life was invaluable to the development of his legal career.
Bill joined Thompson Dorfman Sweatman upon its merger with Scarth Dooley Olson and worked at TDS until 1996.   In 1996, Bill left TDS and founded the firm that operates today as Gange Collins.  The firm is a litigation boutique serving conflict referrals and other litigation needs.  He considers himself blessed to be surrounded by young brilliant lawyers. He has appeared before the Manitoba Courts and the Supreme Court of Canada.  Along the way, he has taught Introduction to Civil Procedure at Robson Hall, has been a bencher of the Law Society of Manitoba, has been the Manitoba representative on the Canadian Lawyers Insurance Association and has volunteered on various boards of charitable organizations.  His most important role in life has been connected to his family, his three sons and now his role as grandfather.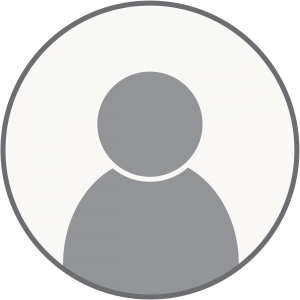 Bio
Lawrence is a partner at the firm of Taylor McCaffrey LLP and will have been practicing family law for more than 27 years.  He has been counsel in numerous reported decisions (approximately 50) at all levels of Court in Manitoba.  
Lawrence is a fellow of the International Academy of Family Lawyers.   He has been a peer rated Best Lawyer by Best Lawyers International, since 2013.
Lawrence is a past National Chair of the Family Law Section of the CBA and a past Chair of the Family Law Section of the MBA.
Lawrence has training and has practiced in mediation, arbitration, and collaborative law beyond his litigation practice. He has sat on numerous committees related to the practice of family law and the operation of the Court in the Province.
Lawrence has been active in advocating for legislative reform in Family Law for years.  He is a founding member of the Family Arbitration and Mediation Legal Institute (FAMLI) and a founding member of the National Family Law Arbitration Course (NFLAC).
Lawrence is also a Human Rights Adjudicator for the Province of Manitoba.
Lawrence has presented in a variety of settings on a variety of family law related topics over the years including at local Universities and for the Manitoba Bar Association.  He has had multiple publications dealing with the practice of family law in Manitoba.  He also coached the Robson Hall team for the Walsh Moot Court competition at Osgoode Hall twice (to say nothing of his prior basketball coaching career).  
Lawrence has volunteered on several Boards in several capacities in the past including at Jewish Child and Family Services, and the Manitoba Crafts Council. .  
Lawrence is a past basketball coach (some might say because he can't play).  He and his wife, Jennifer, are the proud parents (most of the time) of three men.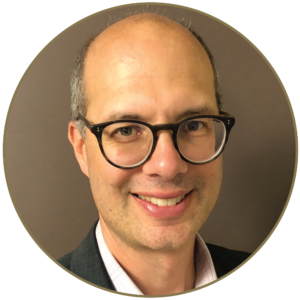 Bio
Michael is General Counsel with the Constitutional Law Section of Manitoba Justice.  He provides advice to government and handles litigation involving constitutional issues in a wide variety of areas including criminal, civil, administrative and Aboriginal law matters.
Michael has appeared at all levels of court in Manitoba, the Federal Court of Appeal, Quebec Court of Appeal and Supreme Court of Canada.
Before joining Manitoba Justice in 2007, he practised in the Aboriginal Law Section of the Federal Department of Justice and at the Public Interest Law Centre where he conducted test cases in constitutional, administrative and Aboriginal law.
Michael received his law degree from the University of Manitoba in 1994 and his Master of Laws from the University of Cambridge in 1996.  After clerking for Justice Sopinka at the Supreme Court of Canada and articling at Aikins, Michael received his call to the Bar in 1997.
Michel taught the Remedies course at the University of Manitoba, Faculty of Law for seven years.  He is past co-chair of the Constitutional and Human Rights Subsection of the Manitoba Bar Association.  He was a learning group facilitator for the CPLED Bar Admission course for five years and he has frequently presented on a wide variety of topics to both legal and non-legal audiences.  He is currently a member of the Court of Queen's Bench rules committee.
Michael enjoys spending time with his family, camping, canoeing, cycling and volunteering as a board member with Habitat for Humanity.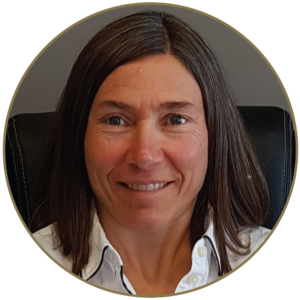 Bio
Sarah Inness graduated from the Faculty of Law at the University of Manitoba in 1998 and was called to the Bar in 1999, after articling at the criminal section of Legal Aid Manitoba. She has worked in private practice since 1999, practicing exclusively criminal defence work. She was one of the founding partners of Campbell Gunn Inness in 2007.
Sarah has sat on a wide variety of boards, including the Elizabeth Fry Society of Manitoba and the College of Registered Psychiatric Nurses of Manitoba. She is a past member of the Manitoba Bar Association Council and has co-chaired both the Criminal and Gay and Lesbian Issues sub-sections of the Manitoba Bar Association.
Sarah has participated as a faculty member of CDLA/LSM Criminal Advocacy Workshop Series and as a Learning Group Facilitator for the CPLED legal research and writing course. She has also been an Instructor at the Faculty of Law, University of Manitoba, teaching first year Criminal Law and Procedure as well as Introduction to Advocacy.
Bio
Rekha was employed in the social services field from 1989 until 2000 when she earned her Law degree. She articled with Manitoba Justice and received her Call to the Bar in 2001.  Her first seven years were spent in the Domestic Violence Unit both as a 'front-line' Crown and as its supervisor.
She then worked in General Prosecutions and took over the Steinbach docket.  She is proud of her involvement in the creation of Winnipeg's Mental Health Court and her ongoing role 'behind the scenes.'
Since 2011, Rekha has been a member of Manitoba Prosecutions' Appeal Unit and is currently responsible for the oversight of the unit as a whole including Summary Conviction Appeals in the Court of Queen's Bench and appeals to the Court of Appeal and Supreme Court where she has appeared many times.  She is the Chair of the Canadian Bar Association Supreme Court of Canada Liaison Committee and was appointed General Counsel in January of 2019.  She loves writing so much it's kind of weird.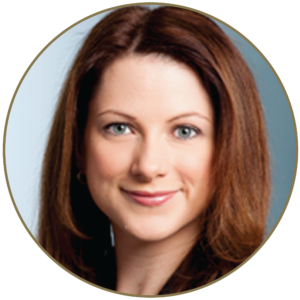 Bio
Lynda is a graduate of the University of Manitoba, receiving her B.Sc. in 2000 and her LL.B. in 2003. Lynda is a partner at Thompson Dorfman Sweatman LLP having practiced with the firm since her call in 2004.
Lynda's practice is focused in the area of civil and commercial litigation and administrative law. Lynda has experience in dealing with legal issues in a broad range of areas including insurance, intellectual property, contractual disputes, negligence, construction litigation, debtor/creditor litigation, trust litigation and employment law matters. Lynda provides procedural advice to various administrative bodies. Lynda has appeared before all levels of Court in Manitoba, the Federal Court of Canada and before various administrative tribunals.
Since 2009, Lynda has served on a variety of committees at the Law Society of Manitoba and has been a bencher of the Law Society since 2014. In 2020-2021, she is serving as the 100th President of the Law Society of Manitoba.
Lynda was name a Rising Star, Top 40 under 40, by Lexpert Magazine in 2019 and has been recognized by the same publication since 2019 as being a leader in Litigation and Dispute Resolution.  She received Benchmark Canada's Emerging Talent Award for Manitoba in 2018 and has been ranked as a Litigation Star by Benchmark Canada since 2018. Lynda was published in the Annual Review of Civil Litigation 2011 with her article Injurious Falsehood: The Tort of the Future. Lynda has also taught at the University of Manitoba for several years, most recently the Remedies Course.