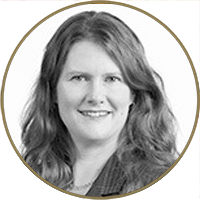 Bio
Alison FitzGerald is a senior member of Norton Rose Fulbright's global dispute resolution team, focusing on international arbitration, international trade and investment and complex regulatory matters arising out of foreign investment. Alison's international arbitration practice includes experience as counsel and tribunal secretary in international ad hoc arbitrations and arbitrations administered under the auspices of major arbitral institutions. Alison has also acted as counsel in several important domestic commercial arbitrations under the Commercial Arbitration Code and the commercial arbitration acts of several provinces, and has appeared before Canadian courts on arbitration-related and other matters. Alison has extensive experience in a number of industry sectors, including upstream oil and gas, manufacturing, construction, infrastructure, mining, forestry / forest products, aerospace, technology and software licensing, railways, and chemicals.
Alison is ranked in the 2020-2021 Canadian Legal Lexpert Directory as Repeatedly Recommended in Commercial Arbitration and as a Future Leader in Arbitration in Who's Who Legal. She was appointed to the NAFTA Chapter 19 Roster in 2018. Alison regularly writes and speaks on topics in international arbitration and international trade.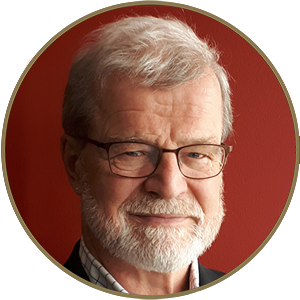 Bio
A lawyer in Ontario, Canada, since 1977, John Gregory practised commercial law in Toronto for eight years, then served as General Counsel with the Ministry of the Attorney General from 1985 through 2016.
He developed legislation and policy in a number of areas, with particular attention to dispute resolution, private international law and the impact of information technology (Electronic Commerce Act, Electronic Evidence Act, International Electronic Communications Convention Act). As a long-time delegate to the Uniform Law Conference of Canada, including a term as President, he promoted the development of uniform legislation on these topics for Canadian use.
From 1997 to 2013, he served on the Canadian delegation to the United Nations Working Group on Electronic Commerce (UNCITRAL), helping develop the Model Law on Electronic Signatures and the Convention on the use of Electronic Communications in International Contracts (EEC).
In 2018-19, he helped UN/ESCAP with the legal elements of reports on the readiness for cross-border paperless trade of four ESCAP member states (Armenia, Myanmar, Mongolia and Uzbekistan). He continues to serve as a consultant to similar projects organized by ESCAP.
In 2019-20, he reported to the Central Asian Regional Economic Cooperation (CAREC) Institute on legislative and regulatory framework for electronic commerce in the CAREC states.
Since 2010, John has written a bimonthly column on law and technology for Slaw.ca, the Canadian collective legal blog.
He also was one of the authors of the Commonwealth Model Law on Electronic Commerce.
From 2003 to 2018, he was active in the Cyberspace Committee of the Section of Business Law, American Bar Association. He is a life member of the Canadian Association of Technology Lawyers (CanTechLaw).
Professor John D. McCamus
Bio
John D. McCamus, B.A., M.A., LL.B., LL.M., FRSC is a University Professor and Professor of Law Emeritus at Osgoode Hall Law School of York University, a faculty which he served as Dean from 1982-1987. Prior to joining the faculty at Osgoode, he articled with the Toronto law firm, Fasken and Calvin, and served as a law clerk at the Supreme Court of Canada for Chief Justice Laskin. At Osgoode, his principal areas of research and teaching have included private law, especially restitution and contract, commercial law and information practices law. His published work includes three texts, The Law of Contracts, 3d ed. (2020), The Law of Restitution, 2d ed. (2004), (co-authored with the late P.D. Maddaugh), and An Introduction to the Canadian Law of Restitution and Unjust Enrichment (2020).
John is an elected member of the American Law Institute and served on its Advisory Committee for the Restatement of Restitution and Unjust Enrichment 3d.  He is currently an Associated Scholar in the Toronto office of Davies Ward Phillips & Vineberg LLP.  From 2007 to 2019, he served as Chair of Legal Aid Ontario. He has served as a member of the Board of Directors of the Canadian Civil Liberties Association from 1986 to present and served as Chair of the Board from 1992 to 2019.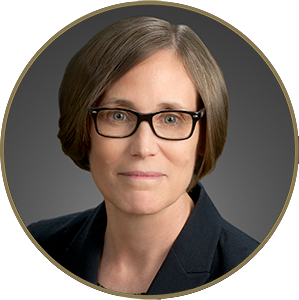 Bio
Chartered Arbitrator
Distinguished Research Professor, Osgoode Hall Law School
Janet is a distinguished research professor (past associate dean) at Osgoode Hall Law School, a member of the Ontario Bar, a licensed legal consultant of the New York State Bar, and past adviser (common law) to Canada's Federal Courts Rules Committee.
Janet authors Canada's main text on conflict of laws, cited in more than 400 judgments, and many other publications on international and comparative litigation and arbitration. She is an honorary member of the Presidium of the International Association of Procedural Law and a member of the Scientific Advisory Board of the Max Planck Institute Luxembourg.
Janet is an independent arbitrator with chambers in Toronto, London, and Sydney. She has served as sole arbitrator, co-arbitrator and chair in ad hoc arbitrations and arbitrations administered by the ICC, ICDR, DIAC, HKIAC, KCAB, PCA and SIAC in a variety of seats.
Janet is chair of the ICC Canada Arbitration Committee and founding member of Toronto Commercial Arbitration Society, Chartered Institute of Arbitrators (CIArb) Canada Branch, and ArbitralWomen. She is recipient of the CIArb Canada Award for Distinguished Service.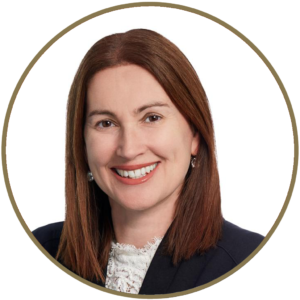 Bio
Silvia's practice is concentrated in the area of business law with an emphasis on intellectual property law and technology law. Her practice also includes intellectual property transactions, cannabis advertising and marketing, intellectual property protection, trademarks, copyrights, patents and licensing matters. Silvia is a trademark agent.
Called to the Manitoba Bar in 1994, Silvia has spoken on many occasions to professional organizations and industry groups on intellectual property matters and technology law matters.  She has also taught solicitor transaction matters, licencing and international law as a sessional lecturer at the University of Manitoba, Faculty of Law and at the Asper School of Business.
Silvia served as past Chair of the National Intellectual Property Law Section of the Canadian Bar Association and is a former Chair and current member of the Technology and Intellectual Property Law Section of the Manitoba Bar Association.  She has volunteered her time with numerous community organizations, including, The Associates, the Legal Help Centre, the Health Sciences Centre Foundation, the Manitoba Chambers of Commerce, Branch Council of the Manitoba Bar Association and American Bar Association IP Section.
Silvia was recognized nationally as a Woman of Influence by the Women of Influence Inc. and under Best Lawyers in Canada 2016 – 2020 Technology Law.
Bio
Andrea graduated from the University of Manitoba, Faculty of Law in 2009 and was called to the Manitoba Bar in 2010. She has engaged in a broad practice at Thompson Dorfman Sweatman LLP ("TDS") during the past eleven years where her primary focus has been in the areas of bankruptcy and insolvency law, civil litigation and intellectual property law. She is particularly interested in the interrelationship between bankruptcy and insolvency law and commercial law.
Andrea has presented and authored articles in regard to bankruptcy and insolvency law and French language programs. She is a sessional instructor of the French section of Legal Negotiation at the University of Manitoba, Faculty of Law and is a member-at-large of the CBA French Speaking Common Law Members Section Executive. Andrea is also a member of the Manitoba Health Appeal Board participating in English and bilingual hearings.
Bio
Adam Herstein is a partner at Pitblado Law, practising in the area of corporate commercial law with a particular emphasis on technology transactions. In that capacity, Adam advises creators and users of technology with respect to its use, protection and commercialization.  His clients include businesses involved in software and app development (and consequent issues regarding various platforms such as the Apple App Store and the Google Play Store), Software as a Service or SaaS, cryptocurrency mining, IT security, quantum computing, artificial intelligence, website development, internet marketing, providers of technology services, videogame developers and many other creators of technology. A good part of Adam's practice also involves providing advice to larger scale business users of technology in industries such as financial services and health care.  Adam has been consistently named to Best Lawyers in Canada and The Canadian Legal Lexpert Directory for his extensive experience in technology law matters. Adam is the co-chair of the Can-Tech Law Association (Canadian Technology Lawyers association) Artificial Intelligence Committee, and a member of the executive of the Technology and Intellectual Property Law Section of the Manitoba Bar Association, as well as its past chair.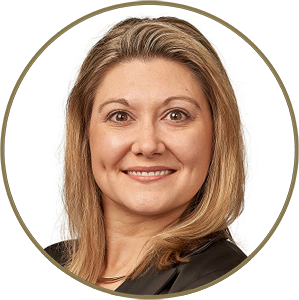 Bio
Experienced in all facets of management-side labour and employment law, and an experienced civil litigator, Jamie's practice has a special focus on occupational health and safety (OHS) matters. Alongside her OHS work, Jamie's practice incorporates all aspects of labour and employment law to help clients and businesses navigate complex personnel matters, and workplace conflicts and disputes, including human rights complaints, wrongful dismissals, and grievance and interest arbitration.
She is well versed in helping organizations respond to serious workplace accidents, addressing administrative appeals, defending employers charged under provincial and federal occupational health and safety legislation, and policy development. Additionally, Jamie is a skilled human rights lawyer capable of conducting independent investigations. As such, she has experience assisting employers with a variety of workplace harassment (including sexual harassment) and violence situations. She is recognized as a leading practitioner in OHS (since 2014) and Workplace Human Rights (since 2018) by the Canadian Legal Lexpert® Directory.
Jamie is also a small business owner, as co-director of Maples Academy of Dance, where she continues to actively teach. She enjoys engaging with the local business community through her involvement with both the Manitoba Chambers of Commerce (past-chair) and the Winnipeg Chamber of Commerce.  She was the recipient of the inaugural Future Leaders of Manitoba Award (Business/Professional Category) in 2009.  She also enjoys participating in the annual Royal Manitoba Theatre Centre/Manitoba Bar Association joint productions, having performed in 8 productions.
Bio
Krish is an Assistant Professor in the Faculty of Law at the University of Manitoba, and a member of the British Columbia and Alberta Bars.  The primary focus of his scholarship and teaching is the intersection of private law rights and remedies.  This includes the ways in which rights arising in contract, equity, and tort should or should not be vindicated through damages awards.  His recent scholarship has focussed on good faith in Canadian contract, and alternatives to the duty of honest performance available in tort and equity.  His recent publications can be found in the Alberta Law Review, the Journal of Commonwealth Law, and the Supreme Court Law Review, as well as the Continuing Legal Education Society of British Columbia's 2021 Annual Review of Law and Practice in which he is the co-author of the chapter on new developments in contract.
Bio
Iain received his J.D. from the University of Manitoba, Faculty of Law in 2011 and was admitted to the Manitoba Bar in 2012. He is a partner of Fillmore Riley LLP and practises in the areas of corporate and commercial law with an emphasis on commercial real estate transactions and mergers and acquisitions. Iain also maintains a general commercial practice providing advice to multinational corporations and owner-operated businesses on a variety of commercial matters. Iain is the acting chair of Fillmore Riley LLP's Professional Recruitment Committee and sits on the firm's Diversity and Library committees. Iain volunteers his time as an Account Executive with the United Way Winnipeg and is a member of the 2021 United Way Winnipeg Campaign Cabinet.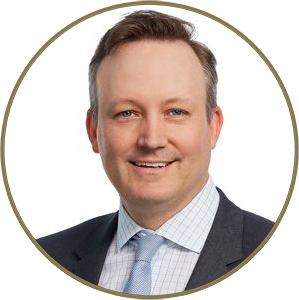 Bio
Ross practices in the area of civil litigation, with an emphasis on insolvency and restructuring, and commercial disputes. He has extensive experience in providing advice to clients with respect to proposal proceedings under the Bankruptcy and Insolvency Act proceedings under the Companies' Creditors Arrangements Act, and in receivership matters, including acting as counsel for Court-appointed Receivers. In addition, Ross has acted for clients in connection with matters involving debt collection, shareholder rights and remedies, insurance and construction matters.
In addition to appearing before all levels of Court in Manitoba, including the Manitoba Court of Appeal on numerous occasions, Ross has also acted as counsel in cases before the Ontario Superior Court of Justice, the Saskatchewan and Alberta Courts of Queen's Bench and the British Columbia Supreme Court. Ross has also appeared before a variety of administrative tribunals on behalf of his clients.
Ross articled with Thompson Dorfman Sweatman LLP in 2000 and was called to the Manitoba Bar in 2001. Ross became a partner in 2009 and he is presently a member of the firm's Compensation Committee.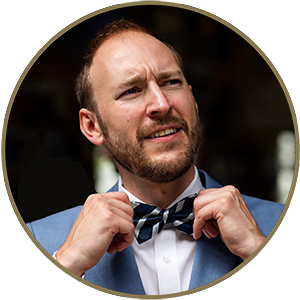 Bio
Steve has practised law in Manitoba since 2014, and he has been a passionate technologist and full stack developer for nearly 30 years. This combination of #lawtech has given Steve the opportunity to participate in and advise on dozens of significant technology transformation projects.  Working as counsel in the enterprise technology sphere has afforded Steve unique insight into how business decisions are made from legal, compliance, and risk management perspectives.
Prior to practising law, Steve participated in technology start-ups in Winnipeg, Ottawa, and New York.  Accordingly, he knows the challenges and rewards inherent to building a business.
Steve is a lead instructor at the University of Manitoba faculty of Extended Education, and is a lecturer at l'Université de Saint-Boniface and at Robson Hall.  He has degrees in Common Law (JD) and Civil Law (LL.L) from Ottawa University.
In 2019, Steve founded the hybrid firm McIntosh Law & Technology, which caters to individuals and law firms in both the legal services and technology transformation spaces.  Steve offre des services dans les deux langues officielles.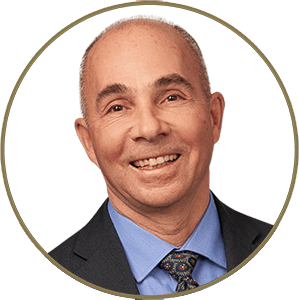 Bio
Since 2008, Jeff has been listed among the peer-selected Best Lawyers™ in Canada in labour and employment law. He primarily practices in the areas of labour relations, employment law, human rights, alternative dispute resolution, and sport law. He represents employers in all matters related to the workplace including as counsel in collective bargaining, drafting employment contracts and policies, management of employees, workplace safety and health disputes, privacy matters, human rights and accommodation issues, discrimination and harassment claims and wrongful or unjust dismissal claims as well as interest and rights arbitrations. Jeff is a member of the Canadian Association of Counsel to Employers, which is the leading management-side labour and employment lawyers organization uniquely in Canada.
Jeff serves as arbitrator under collective agreements (being on the List of Arbitrators approved by both the Chamber of Commerce and the Manitoba Federation of Labour, as maintained by the Manitoba Labour Board, or as chosen by the parties themselves), an adjudicator or referee appointed by the Minister of Labour under the Canada Labour Code, and as an arbitrator for the Sport Dispute Resolution Centre of Canada.
He is an educator too, having taught Human Resource Legislation at the University of Manitoba for many years and regularly serving as a speaker at Law Society, Bar Association and various other training and educational seminars. He presently teaches Employment Law at the University of Manitoba's law school.
Jeff is a past Chair of the Board of Directors for Sport Manitoba and was a long-time volunteer with the United Way of Winnipeg, most recently serving on Cabinet as Co-Chair of Professions. He was honoured to be selected 4 times as Team Canada's Ombudsperson with the Canadian Paralympic Committee, at the Paralympic Games in Beijing, Vancouver/Whistler, London and Sochi. More recently he has been a fundraiser for and performer in the annual co-production between the Manitoba Bar Association and the Royal Manitoba Theatre Centre. He also serves on the Board of Directors for Prairie Theatre Exchange.
Bio
Nicole received her undergraduate degree from McGill University and her law degree from the University of Manitoba. She was called to the Bar in 1996 and she is now a partner with MLT Aikins LLP.
Nicole has a civil litigation practice, focusing on areas of professional malpractice defence and administrative law. She assists clients with issues involving media law, access to information and privacy, performs workplace investigations and advises producers and regulators with respect to agricultural and food law.