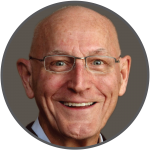 Professor Albert H. Oosterhoff
Firm Counsel, WEL Partners
Professor Emeritus, Faculty of Law, Western University
Bio
Professor Albert H. Oosterhoff  holds a BA and a JD from Western University, and an LLM from the University of Toronto. He was called to the Ontario bar in 1966 and practiced in London with Shepherd, McKenzie, Plaxton, Little & Jenkins until 1968. He taught at the Faculty of Law, University of Windsor from 1969 until 1972, when he joined the Faculty of Law at Western University. At Western he held the positions of Associate Dean (Academic), Associate Dean Administration), and Acting Dean. He was awarded the title "Professor Emeritus" on his retirement in 2005. From 2005 to 2013 he served as an Adjunct Professor at the Faculty of Law, University of Toronto, where he taught Trusts.
Albert's research and teaching interests are in Wills and Estates, Trusts, and Property. He has written numerous articles, comments, and books in those areas, regularly presents papers in Continuing Professional Development programs, and has written several reports and studies for the Ontario Law Reform Commission and the Uniform Law Conference of Canada. He was an Associate Editor of the Dominion Law Reports and Canadian Criminal Cases from 1973 to 2007, and Associate Editor of the Ontario Reports from 1973-1981 and 1983-1990. He also served as Editor-in-Chief of the Estates and Trusts Journal.
His texts include Anger and Honsberger, Law of Real Property, 2nd ed. (with W.B. Rayner) (Canada Law Book, 1985); Oosterhoff on Wills, 8th ed. (with C. David Freedman, Mitchell McInnes, and Adam Parachin) (Thomson Reuters/Carswell, 2016); and Oosterhoff on Trusts, 9th ed. (with Robert Chambers and Mitchell McInnes) (Thomson Reuters/Carswell, 2019). Albert's texts and articles are cited regularly by all levels of the Canadian courts and the Trusts and Wills texts are widely used in Canadian Law Schools.
Albert is counsel to WEL Partners and provides opinions to lawyers and law firms on issues in estates, wills, trusts, and aspects of property law.
In 2019 the Ontario Bar Association presented Albert with a Distinguished Service Award and the Award for Excellence in Trusts and Estates Law; and the Society of Trust and Estate Practitioners (STEP) elected him as an honorary member.
Albert enjoys singing. He also loves writing and making words on the page sing.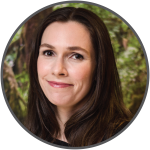 Grace Pastine
Litigation Director
BC Civil Liberties Association
Bio
Grace Pastine is a lawyer and the Litigation Director for the B.C. Civil Liberties Association, a non-profit organization dedicated to defending and promoting civil liberties and human rights. Grace directs the organization's nationwide legal program. She has represented the organization on a broad range of civil liberties issues, including police accountability, prisoner's rights and patient's rights. Grace was a member of the plaintiff's trial team in Carter vs. Canada, the case that decriminalized physician-assisted dying in Canada. She is a frequent speaker on a variety of civil liberties topics and has taught law school courses as an adjunct professor at the University of British Columbia and the University of Victoria.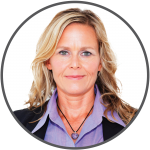 Kimberly A. Whaley
Principal, WEL Partners
Bio
Kimberly A. Whaley, CS, TEP, LLM, Founding Partner, WHALEY ESTATE LITIGATION PARTNERS (a litigation firm in Toronto, practicing throughout Ontario and repeatedly ranked by Canadian Lawyer as one of Canada's Top 5 Boutique Trusts & Estates Firms and now in the Top 10 category), practices in the areas of Estate, Trusts, Fiduciary Litigation including Power of Attorney Disputes, Accounting Applications, Guardianship, Claims for Dependants' Support, and Elder Law.
Kimberly is designated as a Certified Specialist in Estates and Trusts Law by the Law Society of Ontario; and is repeatedly recognized as a leading practitioner by Chambers, Lexpert, Lawday, Best Lawyers, Martindale-Hubbell and Canadian Lawyer.
Kimberly has held various executive board positions with the Society of Trust and Estate Practitioners Worldwide (STEP) holding the designation, TEP. In 2019 Kim was presented with a book prize at the June STEP Toronto National Conference for the session she planned and presented with colleagues on capacity. In September 2019 she was presented with the award of STEP Toronto volunteer of the year.
Kimberly is a Past Chair of the OBA Estates ad Trusts Section Executive, CBA Elder Law Section and immediate past Chair of the OBA Elder Law Section and has been on other OBA/CBA executives and committees over a number of years. Kimberly is a frequent lecturer at various Universities and has been an Adjunct Professor at the University of Toronto, Queen's University and Western University.
Kimberly regularly presents and chairs programs with the Law Society of Ontario, and the Canadian and Ontario Bar Associations as well as within the community, at community centers, libraries, hospitals, Toronto and Ontario Police and with various other professional, governmental and not-for-profit organizations.
Kimberly is an active leader in the community in her elder law initiatives serving as Civilian Co-chair on a Toronto Police Services Consultative Committee, as well as a reappointed member of the Ontario Securities Commission Seniors Expert Advisory Committee.
Kimberly is an invited member of The International Academy of Estate and Trust Law (TIAETL), and a Fellow of the Canadian Center for Elder Law (CCEL).
FunFacts: I scuba dive, I've hiked Machu Pichu, driven along most of the Californian Coast with my daughter (listening to every Taylor Swift song ever made along the way- forced upon me by my daughter, author of these funfacts), I've tried guinea pig and alpaca, swam with sharks (in all senses of the words), run half and full marathons, white water kayaked, rappelled down multi story buildings, I take lots of pictures (soon the proud owner of a new Nikon Z7), and have a mild but constant addiction to pomegranate.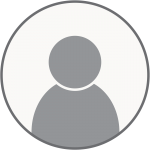 Dr. Barry Campbell
Medical Director
Geriatric Psychiatry Program
St. Boniface Hospital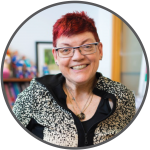 Professor Nancy Hansen
Associate Professor and Director Interdisciplinary Master's Program in Disability Studies
University of Manitoba
Bio
Nancy Hansen, Ph.D. is an Associate Professor and Director of the Interdisciplinary Master's Program in Disability Studies at the University of Manitoba. Nancy obtained a PhD (Human Geography) from the University of Glasgow. and her research interests in disability studies are varied ranging including; disability in spaces of culture education, literacy social policy, employment healthcare access and experiences of disabled and LGBTQ communities in post-conflict areas. Nancy is a former member of the Member CAUT Working Group Academics with Disabilities and Equity Committee, former President of the Canadian Disability Studies Association. Nancy received an Einstein research fellowship examining Disability Studies and the Legacy of Nazi Eugenics. Nancy received the The ICUF Sprott Asset Management Scholarship examining disability history. Nancy is the 2019 Stapleford Lecturer She is co-editor of the Routledge History of Disability and Untold Stories: A Canadian Disability History Reader.  In addition, Nancy has written numerous book chapters and contributed to various international academic journals.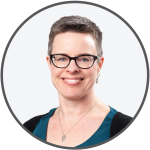 Jennifer Dunsford, RN, MN, MPA
Director, WRHA Ethics Services
Accessibility Coordinator Chair, WRHA Policy Committee
Bio
Jennifer Dunsford, RN, MN, MPA is the Regional Director for Ethics Services for the WRHA. In that role, she also has responsibility for Accessibility and Policy within the region. She is a Registered Nurse with clinical experience in medical, surgical, and oncology nursing, and in project management, quality and patient safety. In 2018, she completed a Master of Public Administration. Her thesis was a qualitative study of Manitoba's Medical Assistance in Dying clinical team, describing the administrative and logistical elements of establishing a new clinical service. The project highlighted many of the questions, conflicts and concerns around the organizational and clinical ethics of assisted death within a publicly funded health system. She continues to provide support to Manitoba's MAID team for discussion of ethically difficult situations.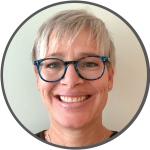 Tanis Newsham, MSW, RSW
Provincial MAID Clinical Team
Bio
Tanis holds a Masters of Social Work degree from the University of Calgary. She joined MAID with over 20 years of experience as a clinical social worker. She has worked extensively with people who are dealing with acute and/or chronic medical issues, and issues of grief and loss, and has a broad range of assessment, crisis intervention, and clinical counseling skills. Tanis has been an active member of the Manitoba College of Social Workers, and is currently an executive board member of the College and the Chair of the MCSW Complaints Committee.  Tanis joined the MAID team in August of 2017.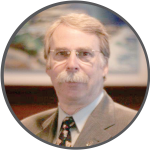 John Myers
Taylor McCaffrey LLP
Bio
Mr. Myers was called to the Bar in Manitoba in 1991 and is a partner at Taylor McCaffrey LLP and practices primarily in the field of Intellectual Property, Protection and Enforcement.  Mr. Myers also deals with regulatory issues related to all aspects of the manufacturing, distribution, marketing and dispensing of pharmaceutical products and services, both domestically and internationally.  He has appeared before all levels of court in Manitoba, the Federal Court, the Federal Court of Appeal and the Supreme Court of Canada.  Mr. Myers is also the recipient of the Commemorative Medal for the Golden Jubilee of Her Majesty Queen Elizabeth II for making a "significant contribution to the community, his fellow citizens and to Canada" as an advocate for child health and pediatric research and the Teddy Award from the Children's Hospital Foundation.  He is a three time recipient of the Manitoba Bar Association's Pro Bono Certificate of Recognition for his work in public interest advocacy, a co-recipient of the Access to Justice Award for his work representing three individuals that requested Carter Exemption Orders allowing them to receive Medical Assistance in Dying.  Last year, Mr. Myers was presented with the Law Society's Richard J. Scott Award which recognizes excellence in promoting the rule of law.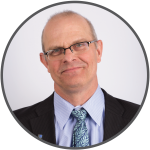 John Poyser
Tradition Law LLP
Bio
John Poyser practices exclusively in wills and estates planning and litigation, and has offices in Manitoba (with Tradition Law LLP), Alberta (with The Wealth and Estate Law Group) and Ontario (with WEL Partners Estate Litigation). He lectures across Canada for law societies and bar associations.
He is a past National Chair of the Wills, Estates and Trusts Section of the Canadian Bar Association, and a past National Deputy Chair of the Society of Trust and Estate Practitioners ("STEP").  Internationally, he was a member of STEP's Worldwide Council from 2013 to 2016.  Provincially, he is past co-chair of the Wills and Estates Section of the Manitoba Bar Association, and chaired the Winnipeg Chapter of STEP.
He authors Capacity and Undue Influence, an eight-hundred page textbook published by Carswell, now in its second edition, relating to planning and challenging wills, gifts, and trusts. As a prior project, he coauthored ten editions of a Carswell textbook entitled The Taxation of Trusts.
He is a regular contributor for The Estates, Trusts and Pensions Journal, serves as an Associate Editor for The Estates and Trusts Reports, and is the founding Editor of The National Concordance, a compendium comparing succession laws across Canada, jointly published by the CBA and Westlaw ECarswell.
The Law Society of Manitoba
Contact Us
Telephone: 204-942-5571
Toll-free: 1-855-942-5571